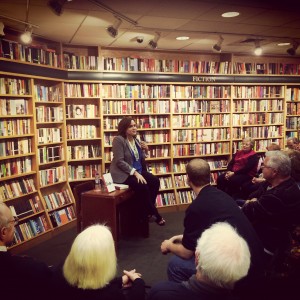 Voted "Baltimore's Best Bookstore" by Baltimore Magazine and Baltimore City Paper, the Ivy Bookshop epitomizes everything which is good about independent booksellers. Unlike Big Box stores, the Ivy Bookshop is run by husband and wife owners Ed and Ann Berlin, who are ever present in the store and incredibly knowledgable about their enormous stock of books.
I absolutely love doing book signings in indie stores and the Ivy Bookshop did not disappoint. A Baltimore native, I was thrilled that not only members of the community came out to support the well publicized event…but also old friends, coaches, teachers, relatives and family friends.   It was slightly surreal to read aloud from The Affair and The Consequences as both my high school and college lacrosse coaches were there as well as my journalism teacher, Hebrew School teacher and my fourth grade best friend.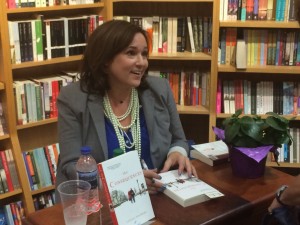 I love books. Ever since I learned how to read and was able to pick out a dozen books at the library each week, books have been my treasures, offering me a wealth of adventure, companions and ideas. As soon as I read The Mixed-Up Files of Mrs. Basil E. Frankweiler, I wanted to sleep at the Met. When I read The Secret World of Og, I was determined that there were cities of people who lived underneath the ground. And after devouring the Narnia series…well, let's just say I spent a lot of time looking for portals in closets. I love books and I love independent booksellers who take the time to talk to their customers and engage in literary conversations with them, determining exactly which adventure is right for them.
The Ivy Bookshop is one of those wonderful and, dare I say, magical  places.  Next time you are in Baltimore Maryland….enter it,  and the adventure will soon begin. 6080 Falls Road Baltimore, MD 21209