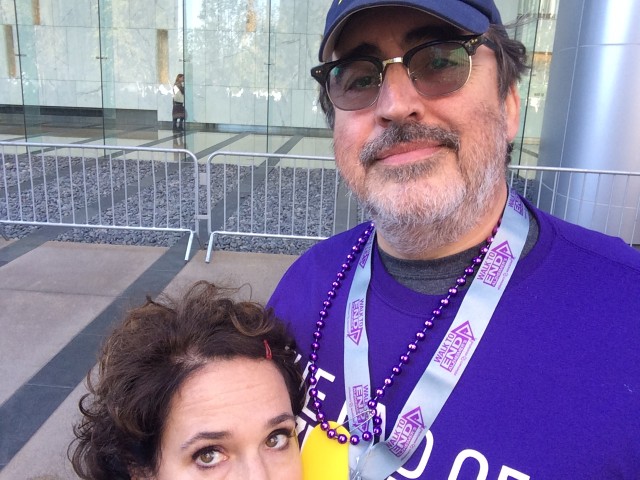 Today marked my fourth year captaining the Brixton Belles, a team of friends and family who walked to raise money and bring awareness to Alzheimers. We walked for our mothers, fathers, grandparents and friends. We walked for Jill Gascoine, an exceptional woman who was my best friend and mentor for twenty years. A vibrant actress, a gifted writer, an extraordinary friend whose mind crumbled slowly in front of her family, friends and fans.
And when you watch a life lost right in front of your eyes, it is hard not to become so infuriated you want to punch every wall in your house. It is nearly impossible to ignore the jagged shards of glass breaking daily in your heart.
Walking does not ameliorate that angry and it does not mitigate that sadness. What walking does is give the anger and the sadness a community: a shared moment to honor the memory of the extraordinary. The memory of what was once great. Who was once exceptional. Who is still exceptional…even though she no longer recognizes you…or herself. What walking does is help us remember what she cannot.
And although  seemingly hopeless, walking perhaps brings a sliver of hope that, one day, we will no longer need walks to remember.