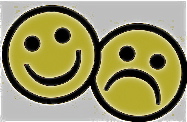 You have to love a reviewer who starts her blog review:
"I've never been to one of Colette Freedman's plays, but I really want to now.  (Because with titles like If Nietzsche Dated  and Serial Killer Barbie, how could I not?)  This book is everything that I love about Michael Scott's works distilled down into oak aged perfection. The tension that is held through the story was pitch perfect.  I literally just read the last half of the book in the last few hours because I needed to know.  The characterization in this story is stunning.  The leading characters are fully actualized, creating a cast of walking, talking Human Beings who only add to the tension because, let's face it, they're put through the most horrifying wringer I've read in quite some time."
Why don't book reviewers see more plays? Yes, I realize this is a gross generalization and the said reviewer may see more  99 seat theatre than even I do… but it seems to me that the mediums don't often mix. That's why it was great fun for me to collaborate with Michael Scott on The Thirteen Hallows. A playwright and a novelist working together…unheard of — or, could it be the next big thing? Two diverse points of view, styles and approaches melding into one project.
Before The Thirteen Hallows, I never considered myself a dark voice…Michael was the expert on dark lore and mythology…I was simply the quirky wordsmith…  but the reviewer has educated me… let's face it, the themes of my plays are, in a word, dark! In Sister Cities, spoiler alert, we find out mom's slit her wrists in the bathtub and her corpse is rotting upstairs, just above the play's action…. in Serial Killer Barbie I show the genesis of a the mind of a prepubescent killer  (c'mon… admit it, we all wanted to kill the popular girls in high school– assuming we weren't one of them)…. in Blind Spots little sister attempts to kill big sister, in Last Fortune Cookie everyone is dead, and even in the comedy First to the Egg — playing in February at Towne Street Players — a sperm basically tells an egg that she is shit out of luck because her eggs are…DYING.
Yes, darkness and death are definitely recurring themes.