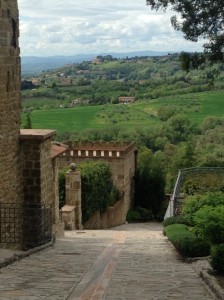 I love Downton Abbey. From the first piano note of the rapturous theme song,  I have been addicted to the colorful conflicts of the fictional aristocrats and proletarians.  I can easily see myself in several of the characters: I'm a cross between Lady Sybil, without the wardrobe;  Isobel Crawley without the money and Mrs. Hughes without the patience.
So, when I had a few days at the end of my Italian journey, I chose to spend it in a castle….I figured that I could  have tea and enjoy witty banter and dress in formal clothes for dinner.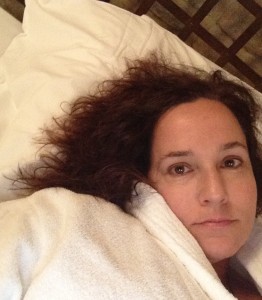 What I didn't count on in my castle, was having the flu. My sequin A lined dress turned into a terry bathrobe and there wasn't an aristocratic stranger on site to romantically hand me a silk handkerchief; rather, it was just me unromantically blowing my nose into wads of scratchy toilet paper.
I lived in my fairytale castle for two days, spending most of my time holed up in my room and coming up for air "to take supper" before returning to my personal farmacia of Italian meds.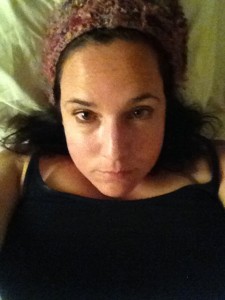 I spent most of the time in my castle, bemoaning my fate, taking pictures of myself laying listlessly in bed and wondering what Bates would do.
The reality is, if I were in Downton Abbey, I would probably have succumbed to the plague.