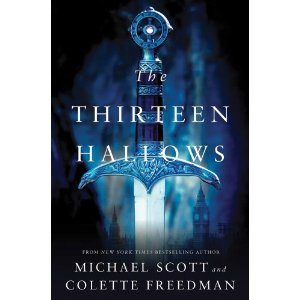 My "google alerts" is going crazy.
Google alerts is a terrific tool on the web which lets you see if there is anything being posted about you: good, bad or indifferent. Folks like Demi and Ashton, Brangelena and The Kardashians get billions of hits a day…I get one or two. HOWEVER, because The Thirteen Hallows arrives in stores tomorrow, my hits have been solid. And this is a really exciting time for me. I've had books published, plays produced and films made…but this is a big book by a big publisher and I'm psyched. I've loved seeing my name in print ever since I contributed a poem to my third grade newsletter and it just keeps getting better and better.
And don't forget, book signing at Vromans this Thursday at 7pm and at Dark Delicacies this Sunday at 2pm.