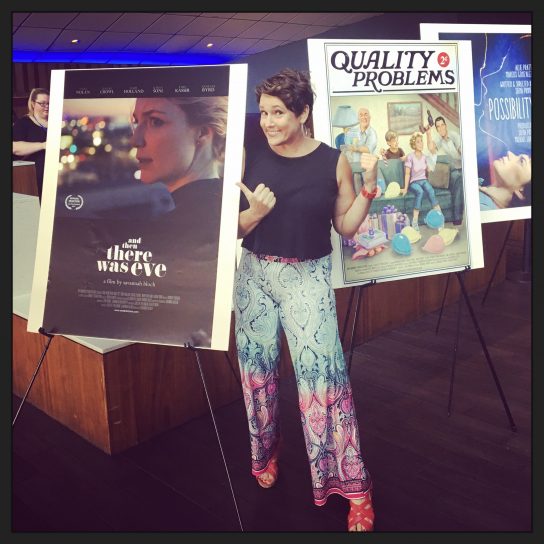 COLETTE FREEDMAN- An internationally produced playwright with over 60 produced plays, Colette's latest project Mozart² – The New Musical with Steve Aoki is heading to Carnegie Hall January 2021.  Her hit musical Serial Killer Barbie which played to sold out audiences in Los Angeles and New Zealand (Heuer Publishing)  can be heard here.
Her play Sister Cities was the hit of the  Edinburgh Fringe and earned five star reviews:  It has been produced around the country and internationally, 24 times including Paris (Une Ville, Une Soeur), Rome (Le Quattro Sorelle) and Australia.  It is next up in Canada in Feb 2019. She wrote the film which had its world premiere at the Traverse City Film Festival and stars Jacki Weaver, Alfred Molina, Jess Weixler, Stana Katic, Michelle Trachtenberg, Amy Smart, Troian Bellisario, Tom Everett Scott and Kathy Baker. It can currently be seen on  Netflix. The Sister Cities novel came out December 2016.
She  has co-written, with International bestselling novelist Jackie Collins, the play Jackie Collins Hollywood Lies, which is gearing up for a National Tour.
In collaboration with The New York Times best selling author Michael Scott,  she wrote the thriller The Thirteen Hallows  (Tor/Macmillan).
Her novel The Affair (Kensington) came out January 29, 2013. The play of the novel earned both critical and commercial success as it toured Italy February through May 2013. It played in Antwerp October 2016. Her sequel novel The Consequences (Kensington) came out January 28, 2014.
Her YA novel, co-written with Sadie Turner, Anomalies (Select Books) came out February 9, 2016.
Her memoir about Songwriter Hall of Famer Steve Dorff I Wrote That One Too, came of November 2017.
Her children's book The Reluctant Fairy Godmother with Kimberly Much came out in June 2019.
Her YA novel The Last Bookstore with Brooke Purdy came out February 2020.
She also co-wrote the film And Then There Was Eve   which won The Los Angeles Film Festival in 2017 and is distributed with Breaking Glass Pictures. She co-produced the film Quality Problems, which has won a slew of awards on the festival circuit, is distributed with Freestyle Media and can be seen on iTunes and Amazon.
Colette has several scripts in development which she co-wrote with Brooke Purdy, including Joint Venture, Scattering Rachel and The Last Bookstore, (based on their novel) which won Grand Prize at the CWA awards, We Screenplay's Diverse Voices and Best Science Fiction Feature for Action on Film. They are in post production for their coming of age film Miles Underwater
A top Hollywood script doctor and ghostwriter, Colette is also a faculty member  at NYFA, Antioch University and Studio Arts which she teaches screenwriting, playwriting and novel writing.
"Sister Cities" tells the story of four estranged sisters, as different as the cities they were named after, who reunite to mourn after their mother's alleged suicide. Read more…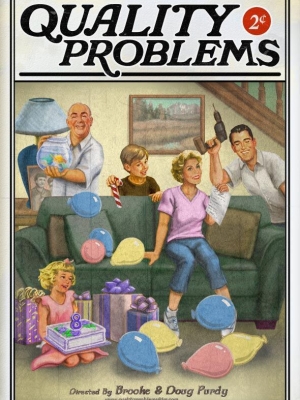 This film, co-produced by Colette Freedman, follows a family as it humorously deals with the challenges of a cancer diagnosis. A comedy about cancer. Read more…
In the future there is no disease. There is no war. There is no discontent. All citizens are complacent members of the Global Governance. But one summer is about to change everything. Read more…