We are in production for Sister Cities! Press release can be read here.
I couldn't be more thrilled with the stunningly talented cast:
Two ­time Academy Award nominee Jacki Weaver ( Silver Linings Playbook),  Stana Katic (Castle), Jess Weixler (The Good Wife), Michelle Trachtenberg ( Killing Kennedy), Troian Bellisario (Pretty Little Liars), Amy Smart (Justified) and Tom Everett Scott (Sons of Anarchy) and five­ time SAG nominee  Alfred Molina (The Normal Heart)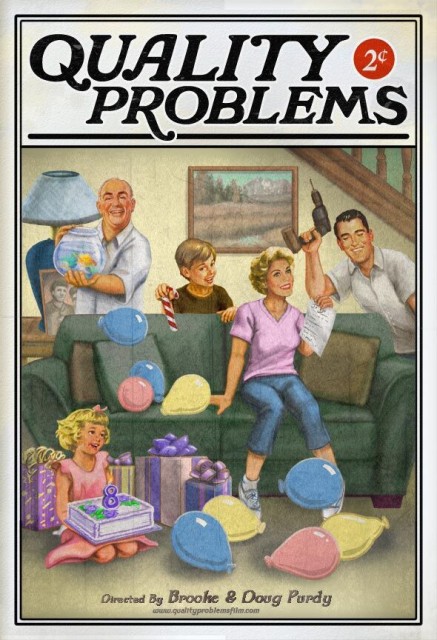 I am c0-producing Quality Problems, a comedy about cancer. Written by Brooke Purdy, co-directed by Brooke and Doug Purdy, the story follows a family as it deals with the challenges of a cancer diagnosis. The film stars the entire Purdy clan as well as Jack McGee, Jenica Bergere and… me.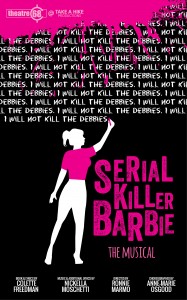 My Musical Serial Killer Barbie, enjoyed three consecutive sold out months at NoHo Arts with Theatre 68. Directed by Ronnie Marmo, Choreographed by Anne-Marie Osgood and Co-created with Musical Director Nickella Moschetti. It is slated to open next in New Zealand in September 2015.
WHAT THE CRITICS HAVE BEEN SAYING…
"A very Hot Ticket indeed! " – Kathleen Foley, Los Angeles Times.
"Freedman's lyrics are notably facile." – Kathleen Foley, Los Angeles Times
'Serial Killer Barbie,' a world premiere musical at the NoHo Arts Center, is one delectable package" – Kathleen Foley, Los Angeles Times.
"Killer entertainment" – Les Spindle, Edge Magazine

 "SERIAL KILLER BARBIE is a boisterous off-the-wall satire of adolescent angst and crass social values." – Les Spindle, Edge Magazine

"A campy story of social ostracism" Les Spindle, Edge Magazine

"A game ensemble cast sends up insecurity and folly amid the younger generation in a contemporary culture dominated by social media, where hyperactivity,self-absorption and short attention spans proliferate." Les Spindle, Edge Magazine

"Book writer and lyricist Colette Freedman has added words that wittily convey the confusions, cruelty, quirks, and sweetness of a group of kids that in one, 80-minute act grow from first-graders to high school seniors. Like "Grease" and "Hair," "Serial Killer Barbie" successfully marries Top 40 with musical theater." – Tom Waldman, NoHo Arts District.com
 To purchase the album click here: Serial Killer Barbie Musical Album

My film Casa Matusita is in pre production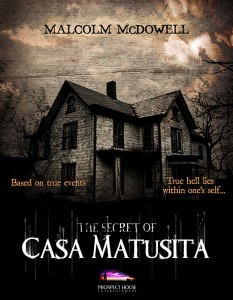 The Consequences came out January 28, 2014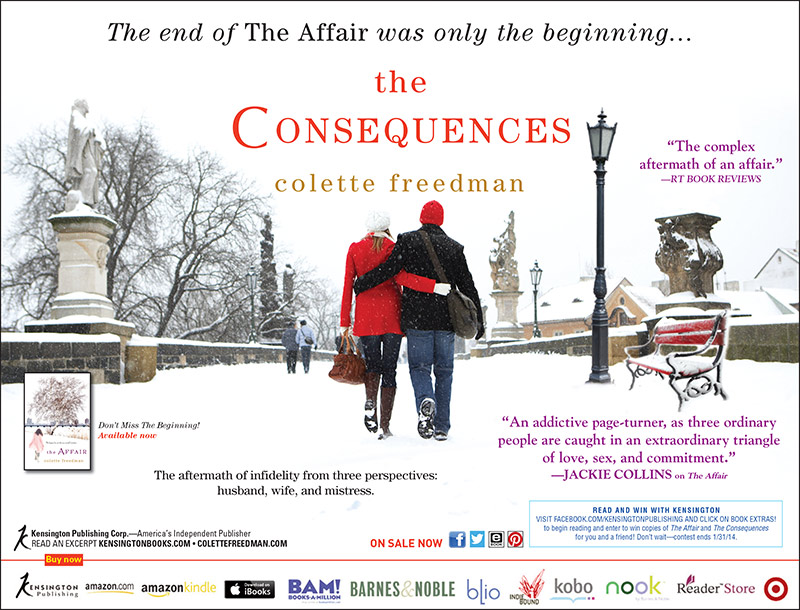 Three month Italian tour of Affari di Cuore was extended a year due to its terrific reviews:      "The Affair, in the stage version of Colette Freedman, (one of the most brilliant writers of contemporary theater) is the classic story of a ménage a trois."
The Affair novel is similarly getting some great reviews:  
"Playwright-turned-novelist Freedman presents this well-crafted novel about three people caught in an affair: the wife, the husband, and the mistress. Told from each person's perspective in turn, we see the same scenes played out, but each time the story is retold we discover something more about each character. We see the lies they tell each other, and, just as important, the lies they tell themselves. The story plays out like a three-act drama and includes an unexpected denouement in the final scene." —Dominica Plummer, Norwich Bookstore, Norwich, VT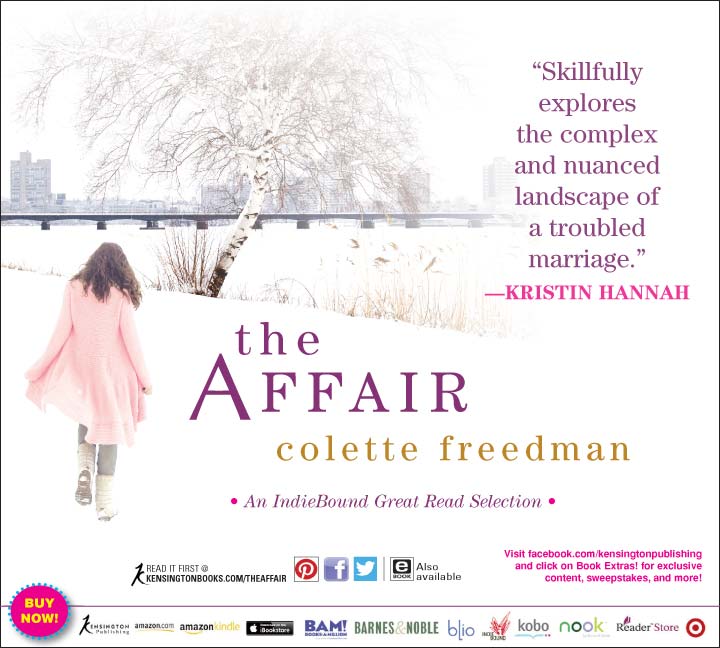 The Affair (Kensington) came out January 29, 2013.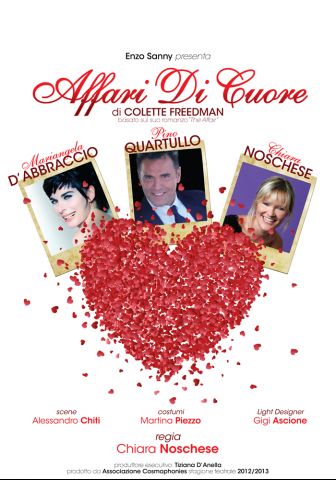 The play Affari di Cuore toured Italy February through May 2013
"Refined and sharp psychological drama"