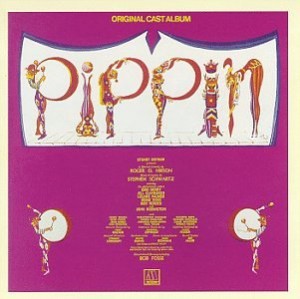 Corner of the Sky is the perfect song, because Stephen Schwartz is the perfect songwriter.
When I meet someone who really wants to write, I always encourage them to write a ten minute play. I believe it's a super way to jump into the craft of writing… and I always advise them to follow the structure of a sonnet. While the sonnet comes in many forms, the example I suggest following is the English/Shakesperean sonnet which is the most flexible pattern of all sonnets, consisting of 3 quatrains of alternating rhyme and a couplet:
a b a b
c d c d
e f e f
g g
In the ten minute play, each page represents a minute. Ideally, the play should have a two page beginning (a b a b), a five page conflict (c d c d), a two page resolution (e f e f) and a one page button (g g). This example always worked for me and I've used this teaching methodology to help many people overcome the hurdle of writing their first play… until now.
Because I've been listening, ad nauseum, to Corner of the Sky from Pippin. Which, as I emphatically began this blog, I believe is a perfect song. Forget the inspirationally zen chorus for a moment, the three verses have lyrics which build…perfectly. One can truly understand the artist's pained emotional journey as he explores his frustration and is proactive in moving on. And in simplistic genius, the ending of the three verses builds — from a one line question, to a couplet's plea, to a quatrain's emphatic decision.
So, if you're not a Shakespeare geek like I am… and you're ready to write your first ten minute play… listen to the genius Stephen Schwartz's Corner of the Sky. And if you really want to hear the song acted beautifully, listen to John Rubinstein sing it. (Rubinstein made his Broadway acting debut in 1972 and received a Theater World Award for creating the title role in  Pippin, directed by Bob Fosse.)
Everything has its season
Everything has its time
Show me a reason and I'll soon show you a rhyme
Cats fit on the windowsill
Children fit in the snow
Why do I feel I don't fit in anywhere I go?
Rivers belong where they can ramble
Eagles belong where they can fly
I've got to be where my spirit can run free
Got to find my corner of the sky
Every man has his daydreams
Every man has his goal
People like the way dreams have
Of sticking to the soul
Thunderclouds have their lightning
Nightingales have their song
And don't you see I want my life to be 
Something more than long….
Rivers belong where they can ramble
Eagles belong where they can fly
I've got to be where my spirit can run free
Got to find my corner of the sky
So many men seem destined 
To settle for something small
But I won't rest until I know I'll have it all
So don't ask where I'm going
Just listen when I'm gone
And far away you'll hear me singing
Softly to the dawn:
Rivers belong where they can ramble
Eagles belong where they can fly
I've got to be where my spirit can run free
Got to find my corner of the sky