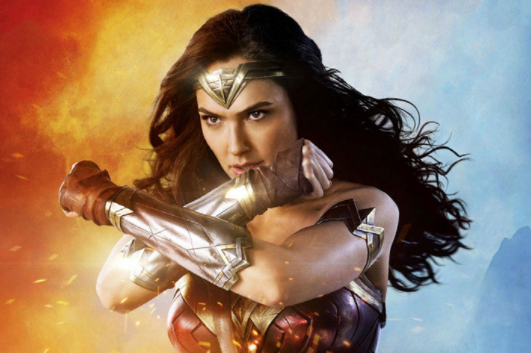 When I was nine, I wanted to be Drusilla…. Wonder Woman's little sister.
Every Friday night, I was glued to the television watching Lynda Carter repeatedly save Lyle Waggoner's ass. I religiously studied Diana Prince's twirl, lasso moves and I even perfected my own technique of stopping the bad guys with my 70's kitch jumbo bangle bracelets. So, when casting was announced for Wonder Woman's little sister…I was ready. I was prepared. I was…  a chubby Jew living in Baltimore who was already overcommitted with Hebrew School, flute lessons and softball practice. (A decade later, I was also convinced that I should play Tootie on The Facts of Life…clearly my delusion knew no boundaries). Eventually, Debra Winger got the part and I was heart broken.
There are a billion reasons why the 2017 Wonder Woman works. I could list the reasons, but bloggers, journalists and industry pros have already done a far better job. The reason it worked for me, the reason it touched me so profoundly wasn't just because Patty Jenkins brilliantly directed a groundbreaking film about a badass superhero who has been relegated to comic books and television shows for 75 years, it is because it had heart. So much heart.
I bawled through the entire film.
It was about a superhero who was motivated by love. Not the love of a man. The love of mankind. Of humankind. And as a bonus, in today's deeply polarized world, it felt wonderful to watch a hero champion humanity while kicking ass.
My favorite film used to be The Wizard of Oz because it was emblematic of the coveted trifecta: heart, brains and courage. Gal Gadot's Wonder Woman similarly has all three: She is smart, she leads with her heart and she is fearless. I want to be her. I want to be brave enough to be a warrior woman who marches into No Man's Land… who makes films that make a difference to girls, to women, and to men.
Films with heart.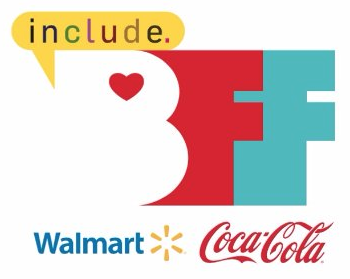 Still fresh from Quality Problems' amazing journey at the Bentonville Film Festival, I had a lot of the same feelings as I watched Wonder Woman that I had at the film festival. For a burgeoning film festival who champions inclusivity, BFF also led with its heart —courageously programming truly independent and diverse voices and creating smartly designed panels which inspired filmmakers. It is of no surprise that the BFF logo has a heart deeply embedded in its graphic design. At the center of the festival is pure, unadulterated heart. The festival made us feel welcome. It championed us as filmmakers and programming director Summre called us personally to rave about our film and welcome us to the festival. Summre, Paul, Wendy and the entire team made us care profoundly about the festival before we even got there.

Our entire journey has been filled with people who care, who have believed in us because we are brave enough to wear our hearts on our sleeves. When Quality Problems was still a smart, courageous, heart driven script by Brooke Purdy and we were searching for the right crowdfunding platform to raise money, crowdfunding guru Kathleen Minogue recommended Emily Best's Seed&Spark. We researched the company and loved what we found; a platform dedicated to indie filmmakers. A crowdfunding source which promotes "bold, daring, diverse voices." Our small band of five: Producers Jen Prince, Jhennifer Webberley, Co-Directors Brooke Purdy and Doug Purdy, and I agreed…. this was the platform we wanted. So we dove in… with courage…with brains…but mostly with heart and we exceeded our expectations.
We raised the money. We made our film. We went to Bentonville. And I hope that other filmmakers who have the heart, but feel that maybe no one hears their voice will hear the call to be brave, march into No Man's Land, and know that heart…is everything.
I wonder who'll they'll be casting as Gal Gadot's little sister in the sequel….