My greyhound is going deaf.
The bad news is that she can no longer hear the vast array of Broadway show tunes which are the soundtrack of our life or my voice when I tell her that I love her.
The good news is that this is the first July 4th she didn't have an apoplectic nervous breakdown.
I "get" fireworks and, for a militant optimist, I have become decidedly jaded about bright shiny colors in the sky which make far too much noise. Every year, I've cranked up the AC – even if it's cool outside. I've played the television too loud – usually I watch 1776 for the billionth time; however, this year I was binge-watching Glow. Yes, you heard me. Glow. #guiltypleasure. #sueme. The reason I'm okay with the fact that my dog is going deaf is that rather than staying by her side 24-7 yesterday, on July 4th, I was able to pack and prep for my trip.
Today is day one of Miles Underwater. It is a travel day. Most of our crew is already on the ground in San Antonio; prepping, scouting, meeting. There are many many meetings in independent filmmaking. The cast and I got into a car this morning at 5am to head to LAX. Which meant sneaking out of my house at 4:45 so that my deaf greyhound couldn't hear me and have separation anxiety. Yes, I'm talking about me – not her.
This remarkable family who has literally (exaggeration) and figuratively (not exaggeration) adopted me in the years since my husband died are sleeping next to me on the plane. They have packed up their entire family for the next nineteen days to star in a film. I have no idea what awaits us when we hit the ground.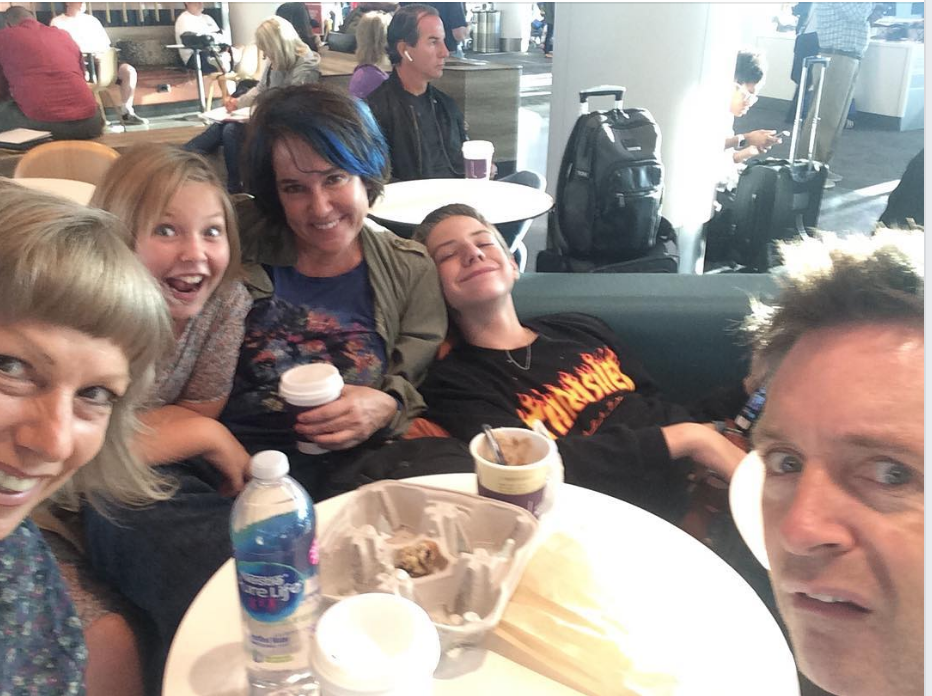 I have no idea how my producers are going to stretch 40k into a viable budget. But I have faith. I have heart. I have hope. Our hashtag for Miles Underwater (because everything needs a hashtag these days) is #choosehope. Sure, that's for the coming of age magical realism story we wrote, but it has a dual meaning. When a team of filmmakers, both above and below the line, collectively choose hope – they get shit done. They make miracles. They make art. So whatever awaits us: the good, the bad and the impossible… choosing hope will make the bad good, the good great and the impossible – a manageable obstacle.
Day One – Travel Day July 5th #choosehope