Today's four pillars.
There were too many moments of general happiness today on set to narrow down in tonight's blog: To have a singular voice. To share something profound or inspirational which four people diligently read (thank you Doug Purdy, Mom, Shavonne and Jennifer McCann)  Instead, I feel like I have a bit of verbal diarrhea (yes, I  had to look up how to spell that. Why is diarrhea such a hard word to spell?).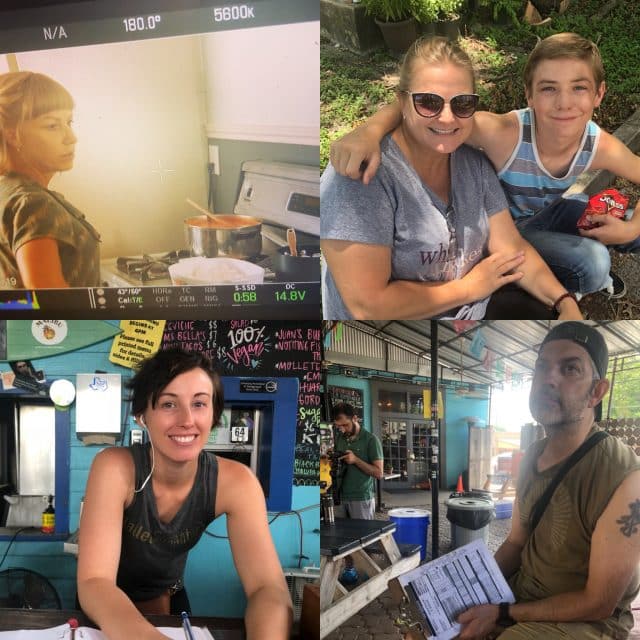 So, like my spiritual guru cousin Claudia Horwitz's motto "Don't push the river, it flows by itself." I am not going to force a blog; rather, I'm going to share my thoughts from today…and parcel out today's top four.
Today was a good day. I love these four people and I celebrate them!
Miles Underwater – Day ten – The 4 pillars – July 14th